Webinar Video | Help, my employee wants to work in a flexible way!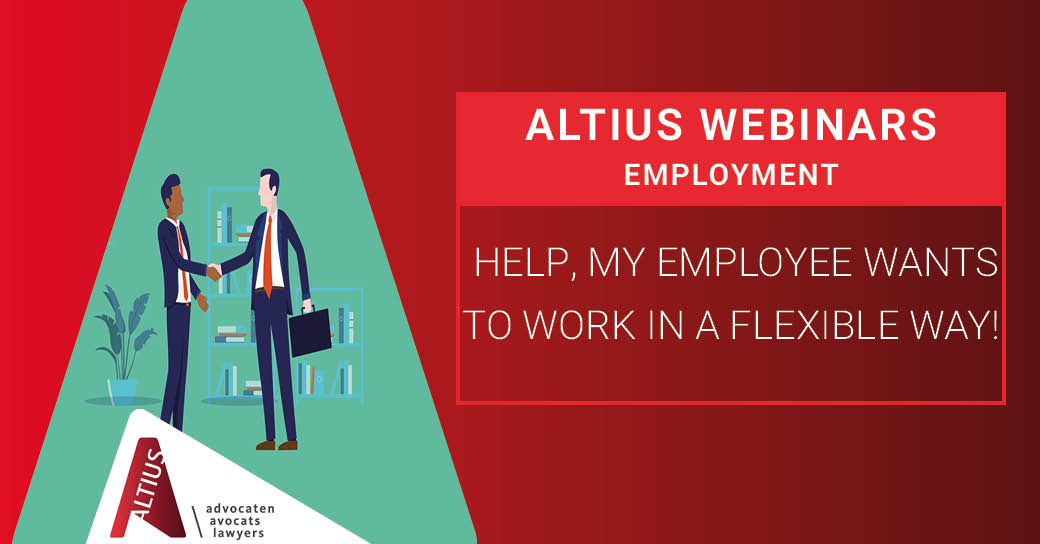 March 29, 2022
Over the past two years, HR professionals have focused on finding solutions to the challenges posed by the Covid-19 pandemic. So teleworking, flexibility, employee mental well-being have been issues high on many employers' agendas. The 'new normal' has also raised multiple practical questions about working time and working hours. In addition, a number of important trends have developed recently in working time that are often insufficiently well-known. For example, just think of working time registration, on-call shift organisation and employee requests to organise their working day in a flexible way.
During this webinar, our presenters will discuss a number of recent trends and developments. In addition, they will focus on a number of practical problems concerning working hours, flexibility and overtime that HR professionals deal with on a daily basis.
Recommended articles
February 15, 2023
A new Royal Decree of 21 December 2022 substantially changes the recognition procedure for dock workers. This Royal Decree was issued in the aftermath of a long-standing legal battle initiated by two major players in the sector that challenged the very specific Belgian legislation on dock workers. Although the principle that dock work can only be carried out by recognised dock workers fully remains in place, the application process to become a recognised dock worker should now become (more) objective, non-discriminatory and transparent.
Read on
February 10, 2023
Employees terminated in the frame of a collective lay-off may participate in a redeployment cell, which helps them to find new employment. Any participating employee is entitled to a monthly reorientation indemnity equal to his/her salary inclusive benefits during a period of 3 or 6 months. The employer pays the reorientation indemnity. Until very recently, an employer could obtain a reimbursement from the unemployment office ("RVA"/"Onem") for the amount of the reorientation indemnity exceeding the statutory indemnity in lieu of notice.
Read on
December 07, 2022
The draft Belgian Act on whistleblowing for the private sector, which transposes EU Directive 2019/1937 ('the Whistleblowing Directive') into national legislation, has finally been adopted in Parliament. The Act still has to be published in the Belgian State Gazette and will enter into force 2 months after its publication.
Read on