Webinar Video | Help, my employee wants to work in a flexible way!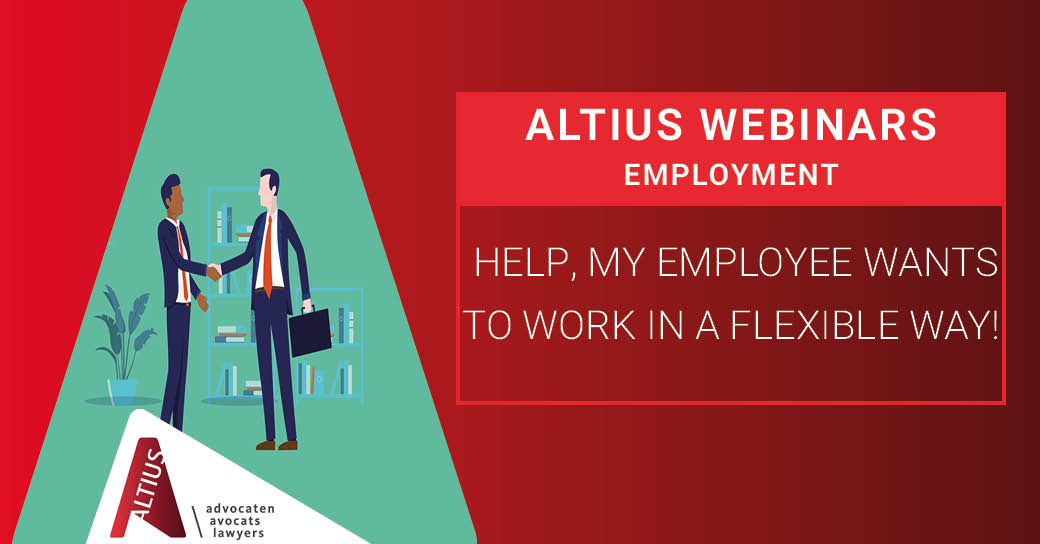 March 29, 2022
Over the past two years, HR professionals have focused on finding solutions to the challenges posed by the Covid-19 pandemic. So teleworking, flexibility, employee mental well-being have been issues high on many employers' agendas. The 'new normal' has also raised multiple practical questions about working time and working hours. In addition, a number of important trends have developed recently in working time that are often insufficiently well-known. For example, just think of working time registration, on-call shift organisation and employee requests to organise their working day in a flexible way.
During this webinar, our presenters will discuss a number of recent trends and developments. In addition, they will focus on a number of practical problems concerning working hours, flexibility and overtime that HR professionals deal with on a daily basis.
Recommended articles
November 23, 2022
A new Act, which includes various provisions on incapacity for work, was published in the Belgian State Gazette on 18 November 2022.
Read on
November 10, 2022
Today, 10 November 2022, the Labour Deal Act has – finally – been published in the Belgian State Gazette. You can, once again, find below our checklist of the obligations and possibilities for employers based on the Labour Deal Act, together with an indication of when each measure will enter into force. We discussed the […]
Read on
October 31, 2022
Our two previous blogs explained that Belgium has finally transposed the EU Directive on transparent and predictable working conditions into national law. The new Belgian Act of 7 October 2022 (voted upon in parliament on 29 September 2022) has been published in the Belgian State Gazette of today (31 October) and thus enters into force […]
Read on