WEBINAR VIDEO | Digital Law Series #20: Keeping up with GDPR
June 7, 2023
During this session, our data protection experts Jan Clinck and Pierre Antoine address the following topics:
Highlights from the CJEU
Update on the state of the EU-U.S. Data Privacy Framework
Chat GPT(4) & GDPR, what you should know
Handling access requests, latest developments based on recent case law
Highlights from the DPA & Belgian courts
Latest key GDPR news & GDPR fines in member states
Recommended articles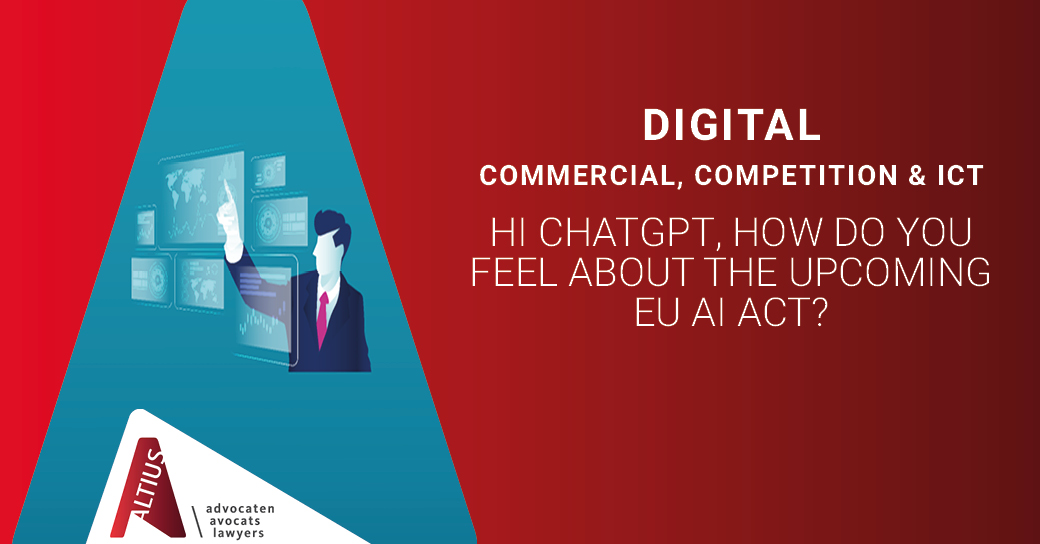 June 16, 2023
On 14 June 2023, the European Parliament adopted its positionon the draft AI Act, which brings one step closer an EU regulation for generative AI and other AI systems. This blog gives the highlights of the current draft text, taking into account the newest amendments that have been proposed.
Read on
March 09, 2023
In this Digital Law Series, Gerrit Vandendriessche and Quentin Fontaine put the spotlight on GDPR and data protection developments.
Read on
February 23, 2023
ALTIUS' data protection team puts the spotlight on recent GDPR and data protection developments during dedicated webinars. Don't miss the opportunity to keep up with the most recent GDPR and data protection developments on 9 March from 12:30 to 13:30.
Read on