The New EU Deforestation Regulation: Stay Compliant, Succeed Sustainably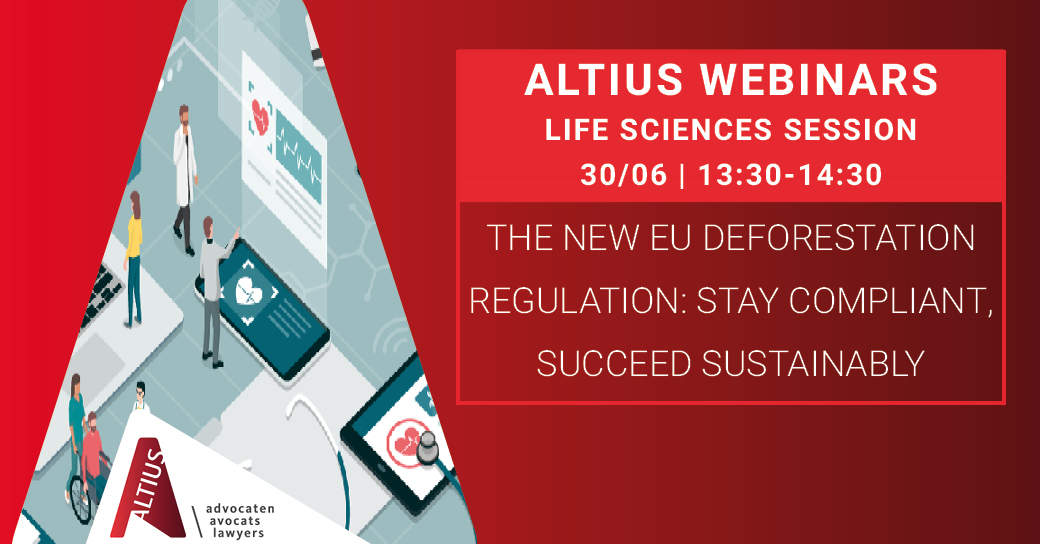 June 30, 2023 13:30
Join our life sciences experts Philippe de Jong and Bart Junior Bollen for our Life Sciences Session on Friday 30 June from 13:30 – 14:30.
You are warmly invited to our upcoming webinar on the topic of the recently published EU Deforestation Regulation, presented from a legal perspective. The experts from our agri-food law team will provide valuable insights into the Regulation's implications and equip businesses with the necessary knowledge to ensure compliance in this evolving landscape
This webinar will be in English and has been accredited with 1 point by the IBJ/IJE.