WEBINAR VIDEO | What do the CJEU's decisions on parallel trade of medicines mean for your company?
December 21, 2022
At this additional Christmas edition, the IP specialists in our Life Sciences team discuss the CJEU's latest decisions on the parallel trade of medicines, and what these decisions mean in practice for your company.
On 17 November 2022, the CJEU delivered essentially two decisions on the parallel trade of medicines. The first concerned the rebranding of generic medicines to the branded reference medicine (in joined cases C-253/20 and C-254/20), and about which we published a blog on 24 November 2022. The second addressed the impact of anti-tampering devices on the possibility, and objective necessity, to rebox (in C-224/20 and C-147/20), and about which we published a blog on 2 December 2022.
Recommended articles
September 05, 2023
A lot of uncertainty has existed about the requirement for hospitals to notify M&A transactions to the Belgian Competition Authority ("BCA"). On 28 June 2023, the BCA decided to partially lift the stand-still obligation regarding a concentration between two hospitals, and it further clarified the applicable rules in a follow-up Communication of 14 July 2023.
Read on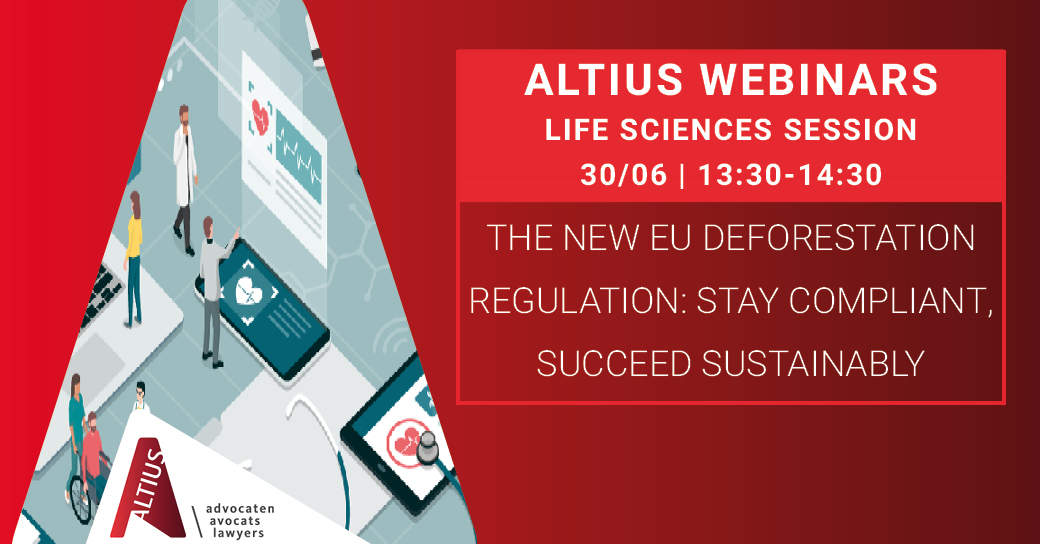 July 03, 2023
In this Life Sciences session, the experts from our agri-food law team Philippe de Jong and Bart Junior Bollen provided valuable insights into the Regulation's implications and equiped businesses with the necessary knowledge to ensure compliance in this evolving landscape.
Read on
June 14, 2023
On 17 May 2023, the Belgian Medicines Agency (FAMHP) announced that marketing authorisation holders (MAHs) have three years to comply with the prohibition of "negative formulations" on the packaging of medicinal products for human use.
Read on