Webinar Video | Life Sciences Session #2: Vaccine liability: what if vaccination goes wrong?
January 26, 2021
The ongoing vaccination campaign against Covid-19 raises the question of possible side effects and of the potential liability for damages arising from the use of vaccines used against this disease. Christophe Ronse and Lauranne Truyens highlight and discuss the various legal issues arising in such context, both from a regulatory and from a civil law viewpoint.
Recommended articles
September 27, 2023
ALTIUS is delighted to announce that Kirian Claeyé has been promoted to partner as per September 2023. Congratulations Kirian!
Read on
September 05, 2023
A lot of uncertainty has existed about the requirement for hospitals to notify M&A transactions to the Belgian Competition Authority ("BCA"). On 28 June 2023, the BCA decided to partially lift the stand-still obligation regarding a concentration between two hospitals, and it further clarified the applicable rules in a follow-up Communication of 14 July 2023.
Read on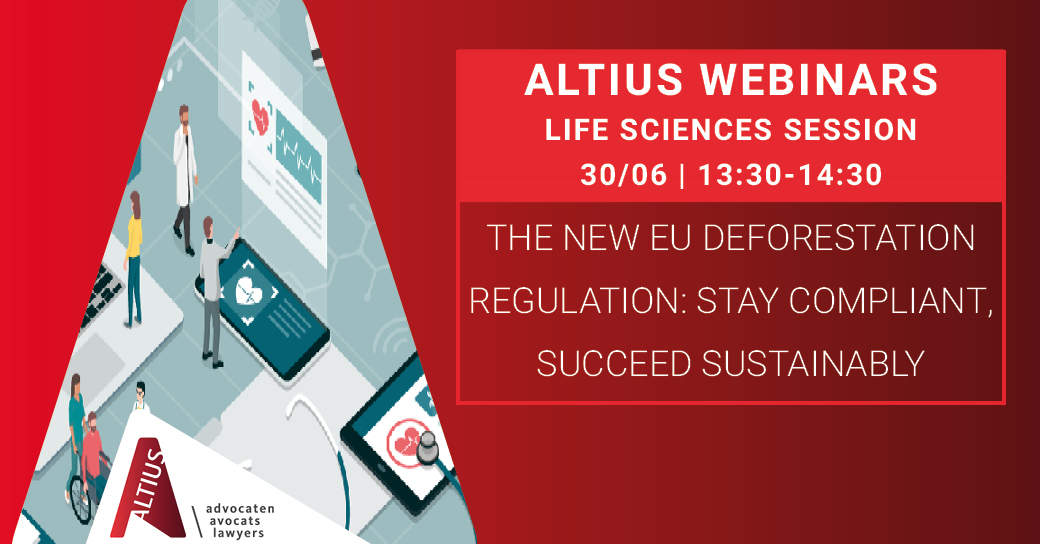 July 03, 2023
In this Life Sciences session, the experts from our agri-food law team Philippe de Jong and Bart Junior Bollen provided valuable insights into the Regulation's implications and equiped businesses with the necessary knowledge to ensure compliance in this evolving landscape.
Read on