Webinar video | Digital Law Series #14: Latest legal news in the GDPR world
January 28, 2022
GDPR keeps amazing us with new court rulings and decisions or guidelines of authorities.
To help you keep up with the latest legal GDPR news, our data protection team holds dedicated webinars on a regular basis putting the spotlight on new GDPR case law and guidance.
During this session, we will have a closer look at, amongst other things: 
 Highlights of the latest decisions of the Belgian courts and Belgian authority
 Highlights of the latest decisions of foreign courts and authorities
Latest guidelines of EU authorities and EDPB;
Data protection issues regarding the Covid-19 rules.
Recommended articles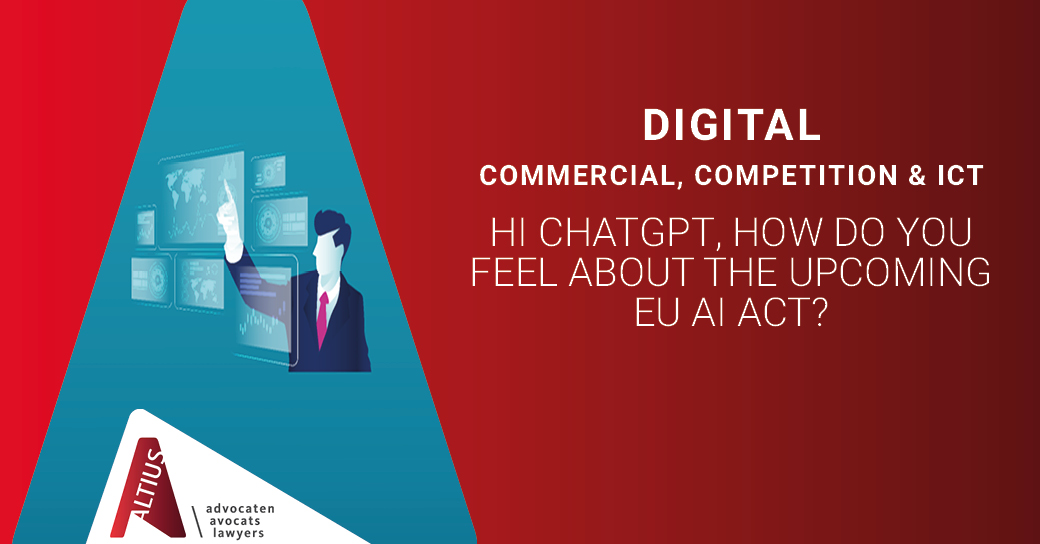 June 16, 2023
On 14 June 2023, the European Parliament adopted its positionon the draft AI Act, which brings one step closer an EU regulation for generative AI and other AI systems. This blog gives the highlights of the current draft text, taking into account the newest amendments that have been proposed.
Read on
June 07, 2023
During this session, our data protection experts Jan Clinck and Pierre Antoine address different topics to keep you up to date with the recent GDPR developments!
Read on
March 09, 2023
In this Digital Law Series, Gerrit Vandendriessche and Quentin Fontaine put the spotlight on GDPR and data protection developments.
Read on